Environment´s information
Etxalar is a small rural village of 800 inhabitants, is located in the Western Pyrenees of Navarre (for more information about Etxalar visit www.etxalar.org). It is known for the passenger pigeons hunting with net. Quiet place, ideal for walking or riding bicycle. All the Western Pyrenees area is very beautiful and green, with very well-known valleys like the valley of Baztan.
In the surroundings the natural park of Bertiz can be visited (20 km), the caves of Sara, Zugarramurdi and Urdax, or the mount climbing by cog railway from Sara.

We are 20 km from the Cantabrian cost and its beautiful beaches of cities like San Juan de Luz, Biarritz and San Sebastián, well-known cities for its beaches, like for its buildings (cathedral of Buen Pastor, the Kursaal of San Sebastián, or the casino of Biarritz) or the wonderful landscapes (Concha bay or mount Igueldo in San Sebastián). We have close cities like Bilbao (1 hour and a half) with attractions like the worldly known Guggenheim museum.
Etxalar
Border village with a nice and quiet environment, next to the Tximista river. National price of tourism for embellishment and improvement of the villages. It is located 70 km from Pamplona, 40 km from San Sebastián and its beaches.
Tours

* Marked routes to the columbariums.
* Infernuko errota
* Azkua Mount.
* Aizkolegi Palace.
* Caves of Zugarramurdi.
* Lordship of Bertiz.
* Mill of Zubieta.
* MuseumSantxotena.
* Basque-French territory
Activities
Hiking, Cycling. Guided visits to columbariums
WHERE TO GO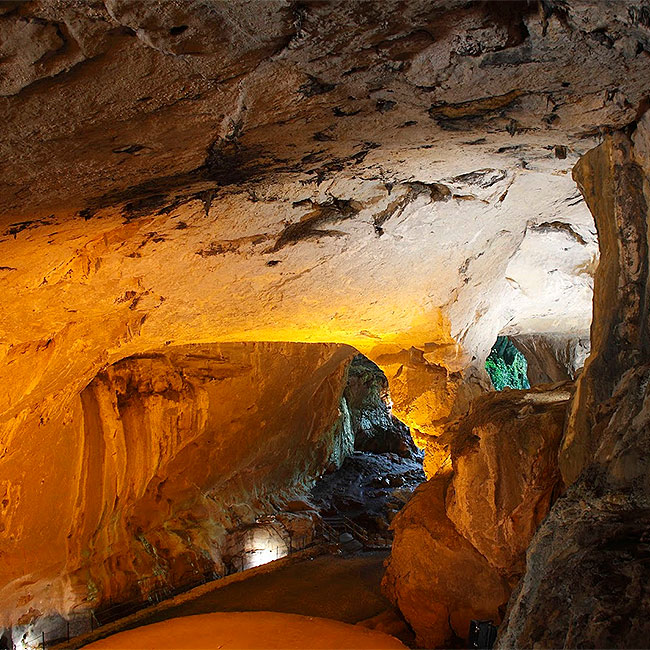 Cuevas de Zugarramurdi
Magia, fantasía y brujería se han convertido la Cueva de Zugarramurdi en un enclave turístico único a 400 metros de este pueblo fronterizo con Francia en el Pirineo occidental navarro. Hay también un ...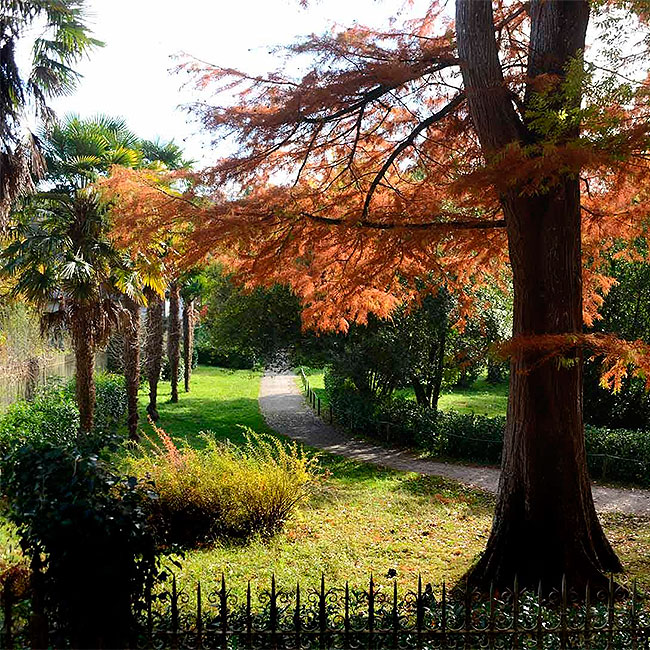 Parque Natural Señorío de Bertiz
Un fabuloso jardín botánico con mirlos, ardillas y siete especies de pájaros carpinteros destaca en este Parque Natural del Pirineo occidental navarro junto al río Bidasoa con árboles de gran porte y ...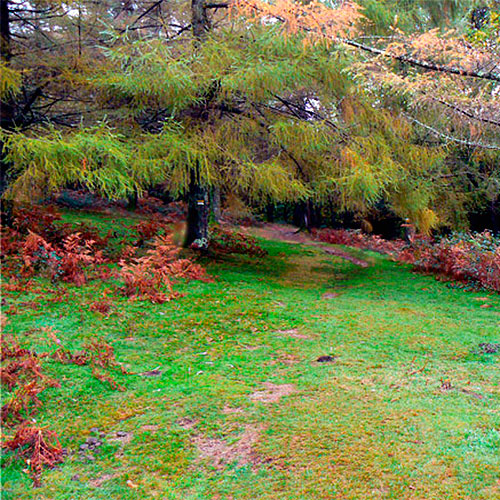 Finca de Artikutza
La finca de Artikutza es un enclave natural de 3.800 hectáreas con gran cantidad de animales, muchos de ellos en peligro de extinción, y más de seis millones de hayas y robles, entre los que destacan ...
UPCOMING EVENTS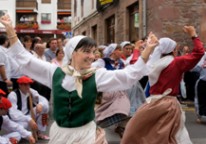 Baztandarren Biltzarra
En Elizondo, 22 de julio
Es la gran fiesta de hermandad que los habitantes del valle de Baztan celebran en la época estival. Habitantes de los 15 pueblos que integran el valle recorren en sus carrozas las calles de la localid...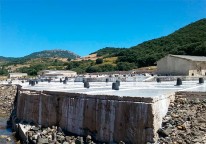 Jornada Gastronómica de la Sal
En Salinas de Oro, 29 de julio
La asociación 'Tierras de Iranzu' y el Ayuntamiento de Salinas de Oro junto con la colaboración del Departamento de Cultura, Turismo y Relaciones Institucionales, han organizado unas "Jornadas Gastron...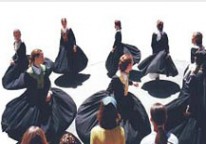 Romería a la Virgen Blanca
En Jaurrieta, 15 de agosto
Entre el 11 y el 15 de agosto, la localidad pirenaica de Jaurrieta, en el valle de Salazar, celebra sus fiestas patronales. El 15 es el día grande en honor a la Virgen Blanca. Los vecinos llevan a su ...